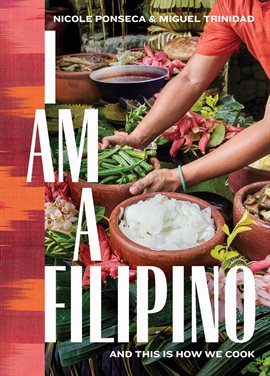 Book – I would have picked up I Am A Filipino and This Is How We Cook-even if I wasn't Filipina, because beautiful cookbooks are a weakness of mine. But because I am Filipina, I was Asian-duty honor-bound to check it out, especially since I cannot claim to have cooked a Filipino dish that would pass as edible. I blame my father, who just so happens is an amazing cook. He dominated the kitchen. Growing up, when I attempted "cooking," Helicopter Dad With The Ever-so-critical Eye surfaced when I was at the stove like a slow-moving, creepy shadow. Asian men are not known for their communication skills and even less so for their patience.The cooking gods must have felt for me, because lo, here is a book for me and those who love to cook and/or eat Asian food!
Most of the recipes are simple! The cookbook includes the traditional Filipino dish Pansit (similar to Chinese Lo Mein), lumpia (spring rolls) and adobo dishes that the kitchen-challenged like myself, can make!
I Am A Filipino and This Is How We Cook is available for check out in print and on Hoopla in eBook format.