eBooks and eAudiobooks–June is a nationwide celebration of the authors and writings that reflect the lives and experiences of the lesbian, gay, bisexual, transgender, pansexual, genderqueer, queer, intersex, agender, and asexual community. We have a diverse array of titles from these authors to choose from!
Released earlier this March, The Amber Garden is the last installment in the The Alchemist's Council trilogy. Adults, now is a great time to lose yourself in these books featuring an ancient manuscript, bees, secrets, a Rebel Branch and the anti-heroine, Jaden navigating the complex world of otherworldly dimensions and of course, fighting evil.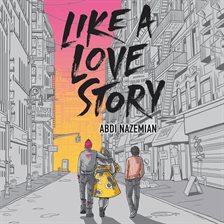 Young adults will be swept in Abdi Nazemian's Like A Love Story. It's 1989 and Reza is living in the queer community of NYC. The story of his friendships leaves us feeling hopeful, amid the hate and discrimination of the times.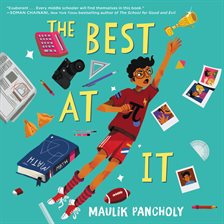 The Best At It by Maulik Pancholy features 12-year-old Rahul trying to fit in and doing so takes courage. This eAudiobook will touch, and inspire, you; make you laugh and have you rooting for Rahul all the way!
Check out these titles and much more with your Warrenville Public Library Card, available on Hoopla and Overdrive!