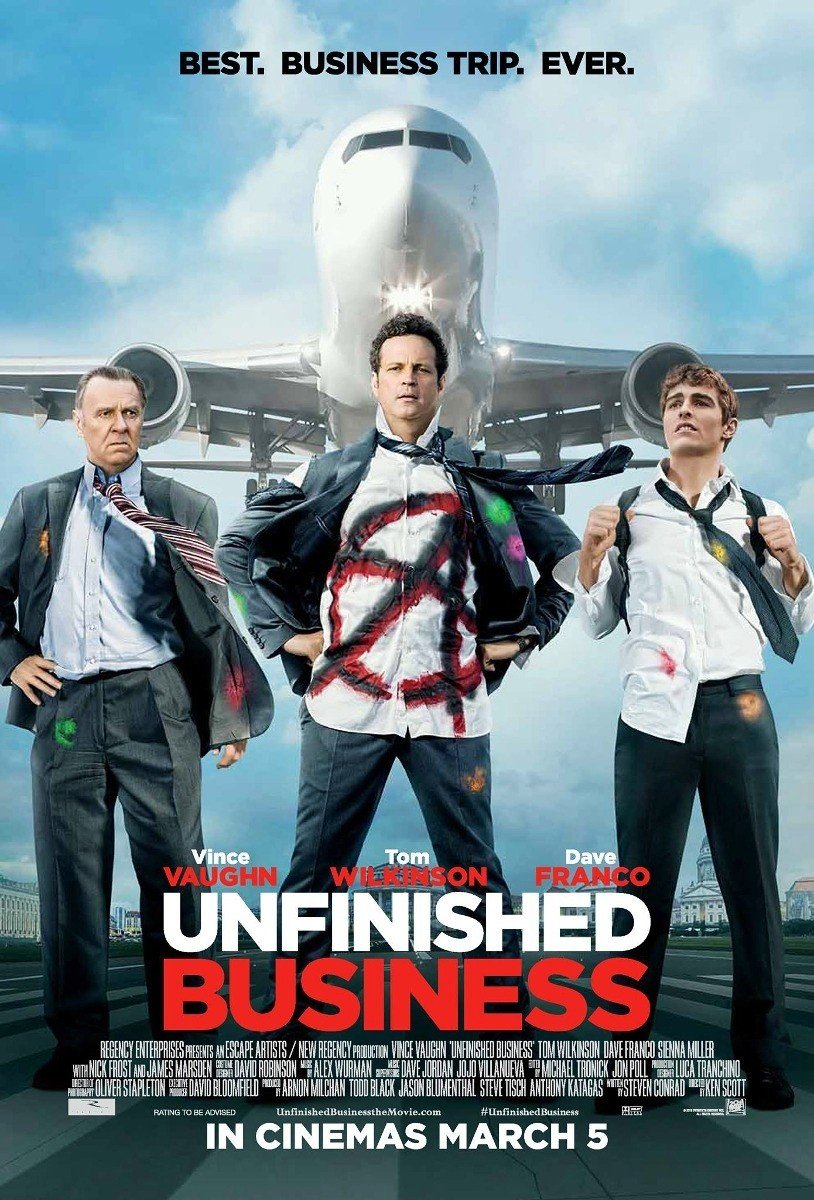 Movie – The best way to describe Unfinished Business is as a raunchy comedy with family life lessons. Vaughn is a businessman that has just quit his job and ventured out to start his own business to rival his old company. The only way to do that is by landing a big client and beating out his former company.
Throughout the adventure he is joined by the fresh out of water Mike Pancake (Dave Franco) and an old school businessman Timothy McWinters (Tom Wilkinson). Both characters, along with other well-known actors (mainly Nick Frost), lend some laughs and make the movie enjoyable. There is family drama back at home Vaughn is dealing with in his character's way, which gives the movie that family life lesson feel. This is intermixed with some over the top raunchy comedic scenes not suitable for all ages.
I feel I was taken in two very different directions. On the one hand I found the raunchiness funny. Franco and Wilkinson characters were well played and made the movie funny. But then the family drama put the lead character into perspective and displays him as a family man trying to provide for his family by any means needed. This movie is not for everyone. Fans of Vaughn from Swingers and Made will not enjoy this. However someone looking for those "guy humor" laughs mixed with a warm your heart feeling may want to see this.